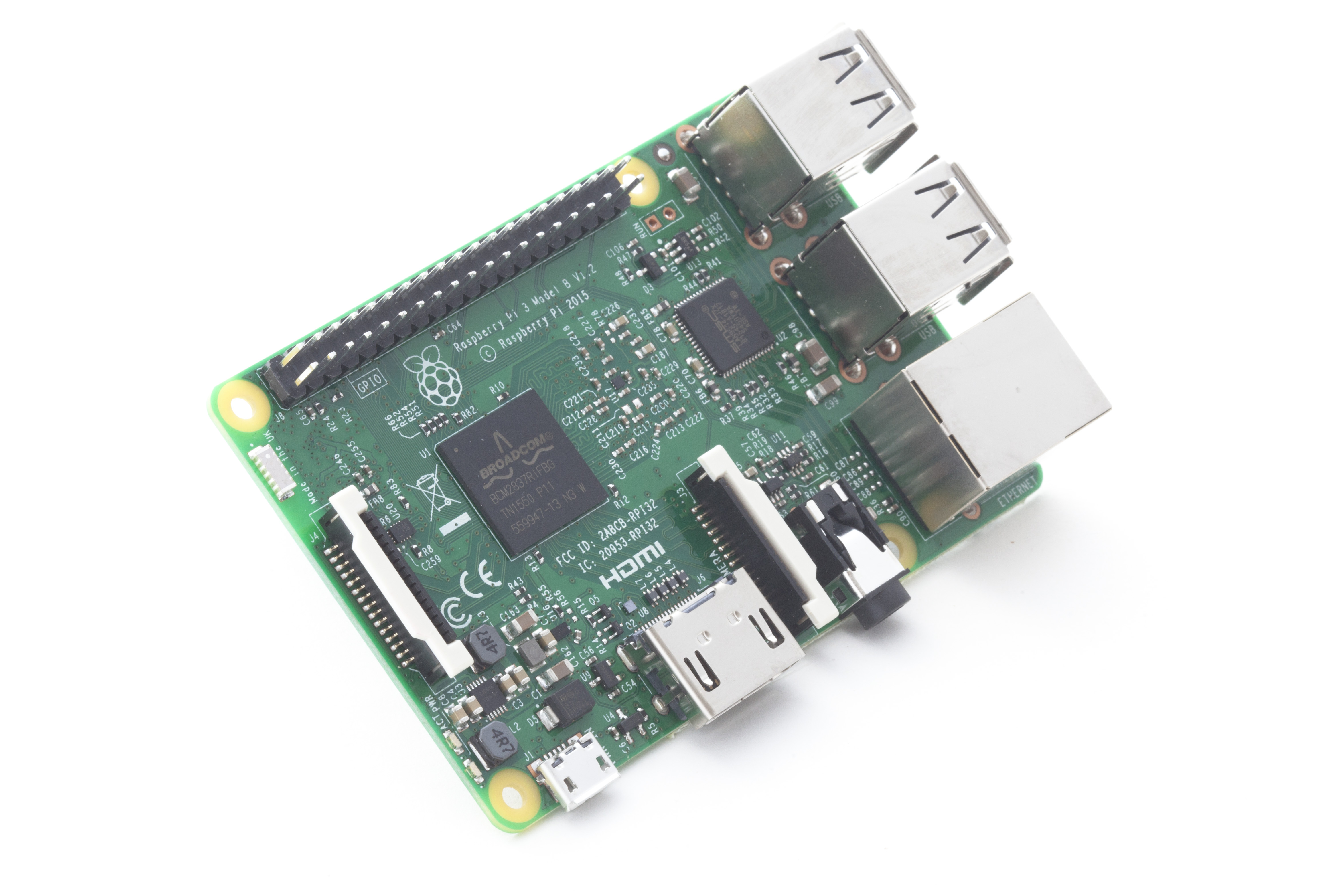 If you've been following me for any amount of time then you'd probably know that I am a huge fan of the Raspberry Pi.
Not too long ago the Raspberry Pi 2 became available which featured a 900MHz quad core cpu and 1GB RAM and it was fast! (For what it was) and also had support for Windows 10 on it's new ARM Cortex A7 CPU.
However, the Raspberry Pi 3 is now on sale, still for $35 and it comes with much more power. The cpu has been upgraded to a 1.2GHz 64Bit quad core CPU (ARM Cortex A53)  and still the same amount of RAM (1GB). I found that fact that it was still 1GB of RAM interesting and wondered why it hadn't been pushed too 2GB. But my question was answered in the comments: "No plans. There is an architectural limitation with the VC4 which means 1GB is the limit. Learn to write less memory hungry code!" 
Along with the faster, 64bit cpu, the Raspberry Pi 3 now has built in 802.11n wireless and Bluetooh 4.1 – Finally! No more power hungry USB Dongles. I'm really glad this has been added to the new Pi.
If you're interested just how much the Raspberry Pi project has changed over the years. Picture this: The orginal Raspberry Pi A had 256MB RAM and a 700MHz single core processor. The new Raspberry Pi has said to be 10x faster than the original model and the price hasn't really changed at all. Infact, even the $5 Zero has a 1GHz single core processor – for $5! (If you can find one.)
Definitely going to be picking up one of these to add to my collection. It'll be interesting to see how much faster it is. Are we going to be able to buy a full basic workstation computer for $35? It sure looks like it.